Car hire Amritsar to Manali
Amritsar to Manali Taxi providing Tempo Traveller, Innova, Etios, Dzire from Amritsar to Manali at low cost in addition experienced drivers. Sharma Travels are doing Taxi Service business to begin with 2012. In the same way, we are aimed to provide new and clean cabs. Generally speaking, we have setup rate for Amritsar to Manali tours. As was previously stated, we offer all included rates for Amritsar to Manali taxi. We also provide Taxi Amritsar to Leh.
We are leading Taxi Company who provide best Taxi Service in Amritsar to Manali tours. Kharar to Manali is a most famous route in north India. If you planing for Manali tour then Amritsar is a best place to start tour.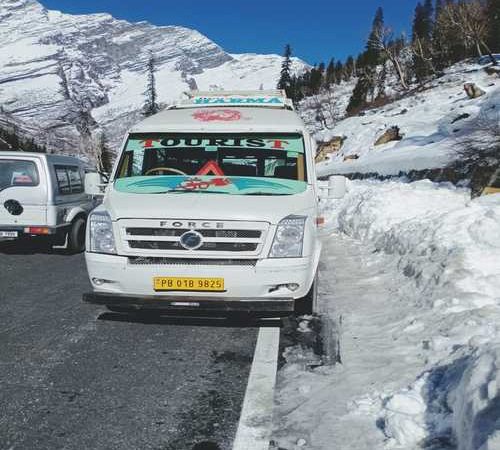 Taxi also Available for Manali
Amritsar to Manali Car Hire
Day 1 : Amritsar to Manali
Day 2 : Manali Local -Hadimba, Vashisht Temples
Day 3 : Manali Snow Point – Solang Valley, Rohtang Pass(with extra amount)
Day 4 : Manali Local – Manu Temple and Mall Road
Day 5 : Manali Local – Nagar Castle to Kullu night stay
Day 6 : Kullu to Chandigarh
Amritsar to Manali Online Taxi
Day 1 : Amritsar to Manali
Day 2 : Manali Local -Hadimba, Vashisht Temples
Day 3 : Manali Snow Point – Solang Valley, Rohtang Pass(with extra amount)
Day 4 : Manali Local – Manu Temple and Mall Road
Day 5 : Manali Local – Nagar Castle
Day 6 : Manali to Kullu to Manikarn
Day 7 : Manikarn to Chandigarh
Amritsar to Manali Taxi
Amritsar to Manali Cab
Amritsar to Manali Car Hire
Amritsar to Manali Tempo Traveller
Amritsar to Manali Innova
Amritsar to Manali Etios
Amritsar to Manali Dzire
Amritsar to Manali Car Rental
Amritsar to Manali Car Booking
Amritsar to Manali Marazzo
Taxi Fares from Amritsar to Manali
Cab Rate from Amritsar Railway Station to Manali
Car Hire cost for Amritsar to Manali
Tempo Traveller fares from Amritsar to Manali
Innova fare from Amritsar to Manali
Amritsar to Manali Etios/Dzire fares
Car booking fare from Amritsar to Manali
Amritsar to Manali Taxi fare with Rohtang Pass
Amritsar to Shimla Manali Taxi Fares
Amritsar to Manali Marazzo Fare
FAQs - Amritsar To Manali Taxi